Welcome all!
Welcome to the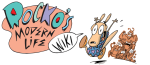 O-Towners are currently making over 588 articles and 34,705 edits since January 20, 2010.
---
O-Town's Annual Poll
Who's your favorite Wacky Delly character?
Featured Character of September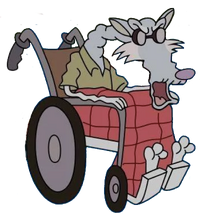 Hiram William Wolfe was Heffer's adoptive paternal grandfather from George Wolfe's side of the family.


Sometime prior to Static Cling, he passed away during Heffer's 20 years of absence and is now a ghost with no legs and feet.
Blogs
Notice
To edit Rocko's Modern Life Wiki, you must sign in. If you are 13 years of age or older then click here to sign in and start editing! If not, you are not allowed to make an account due to the Children's Online Privacy Protection Act (AKA: COPPA).
Featured Episode of September
Create an Article
To create a new article, write its title in the box below.
Community content is available under
CC-BY-SA
unless otherwise noted.